---
Boston Dynamics
Identity System, Graphic Design, Illustration

PROGRAMS
︎︎︎InDesign, Photoshop, Illustrator

CONTEXT
Boston Dynamics is an American robotics research and design company known for its high-performance and high-mobility robots. They focus on developing robots that can go where people can go — their legged designs are inspired by nature. Their robots aid humans in industrial, commercial and research settings. Their mission is to design a future that changes the way we think about robots and mobility.

CONCEPT
This rebrand is inspired by the personalities of Boston Dynamic's robots that set them aside from other robotics companies. Focusing on the human qualities of the robots, the brand is shifted into something more approachable, bold, and contemporary. Bright colors and illustrations bring out human qualities that exist alongside the mechanical, becoming central to creating a confident and unique voice that sets Boston Dynamics apart as an industry leader.

ROLE
︎︎︎Individual project; Research, Concept, Design, Illustration, Development

LOGO
The logo is inspired by modularity and the idea of building blocks and modularity. Boston Dynamics builds upon its legacy robots to create better robots who fit into roles that aid people and enhance operations. The logo is inspired by diamond plates reminiscent of industrial settings.

KEYWORDS
+ Tenacious
+ Modular
+ Confident
+ Trustworthy
WEBSITE
The website features Boston Dynamics' robots and the resources and support that the company offers to its customers. Each robot has a dedicated page that details its features.
OFFICE ENVIRONMENT
The office is designed to involve Boston Dynamics' employees in its core values. It also shows guests and potential business partners insight into the company's attitude and its unique, modern approach to robotics.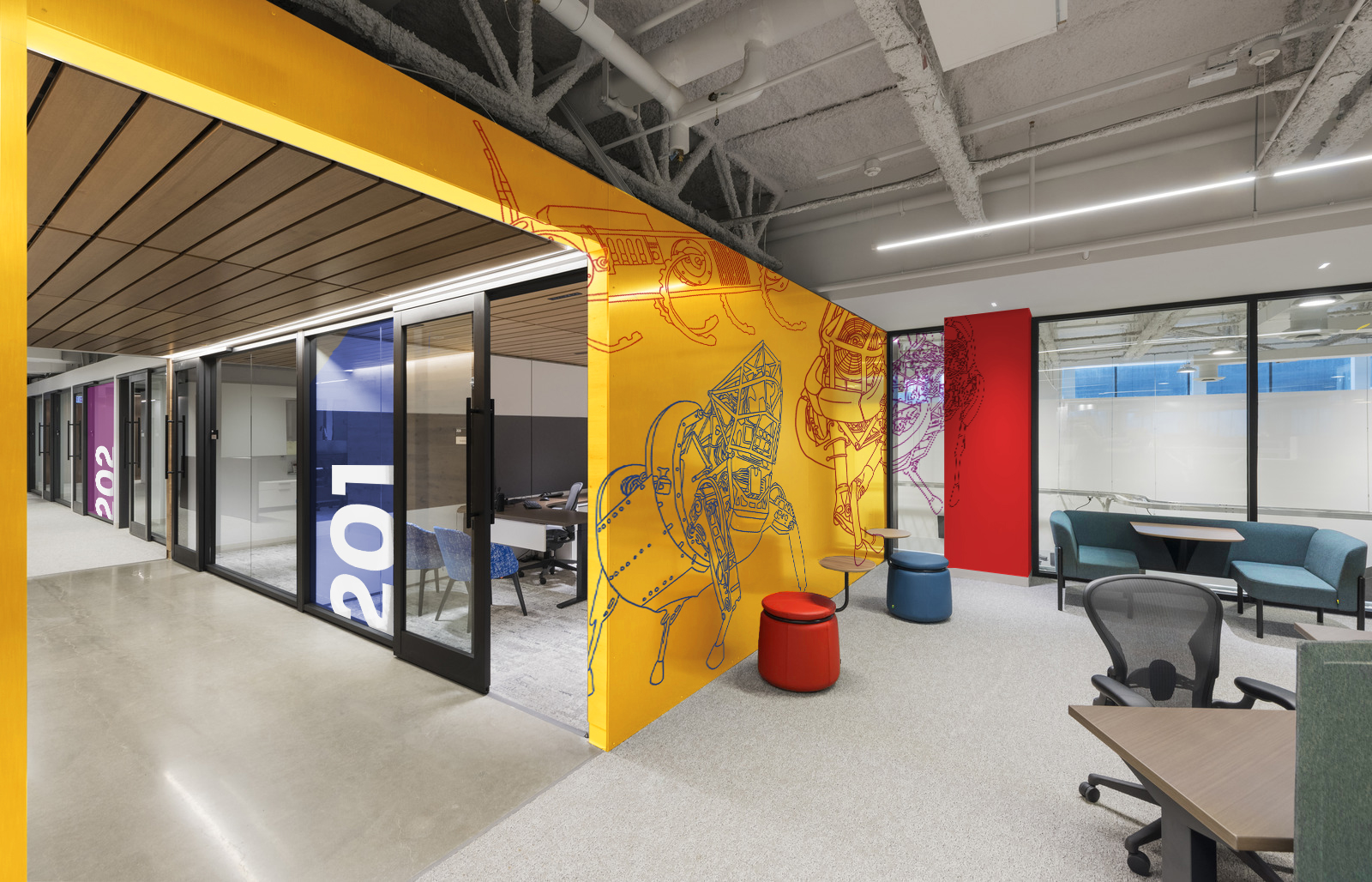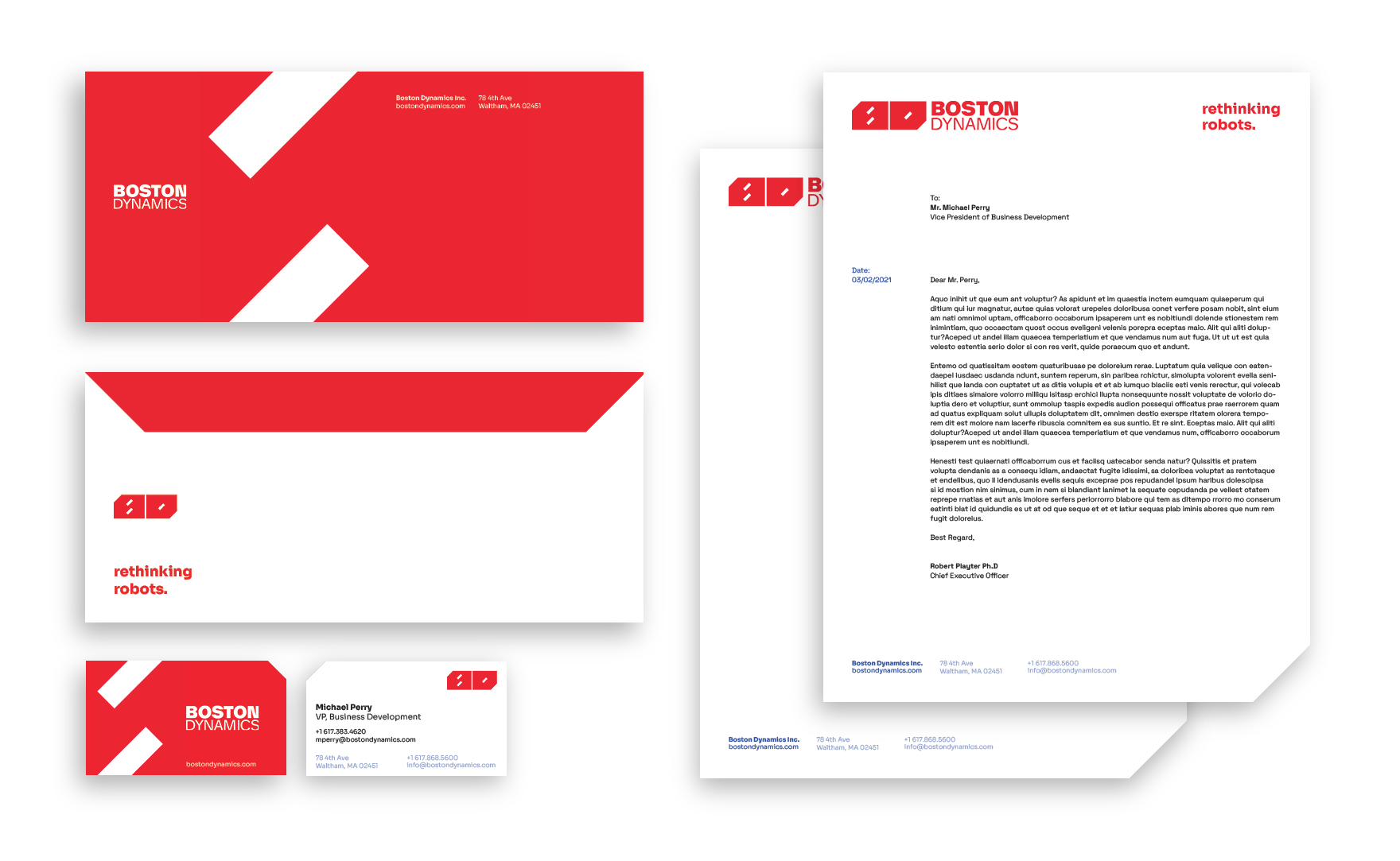 EVENT
The hypothetical event features signage inside and outside the venue that follows the same identity.
An interactive wall showcases Boston Robotics' past and current robots, highlighting more details as people walk past.
LOGISTICS
Incorporating the brand identity into Boston Dynamics' various coordiation and operations such as transportation and uniforms.