---
Every Mark
TAGS
︎︎︎Style Frames


PROGRAM

︎︎︎Photoshop

BRIEF

Design style frames conceptualizing an ident for a company, in this case Depop.


CONCEPT

Depop is used to sell secondhand clothes and accessories. This sequence focuses on the memories attached to pieces of clothing. When you buy pre-loved clothing, there is a meaningful history behind it that you might not know about. We follow our character's beloved jacket through a series of match cuts that take us through their life and relationship.


ROLE

︎︎︎Individual project; Concept, Story, Character Design, Storyboard, Illustration


SPECIAL THANKS TO

︎︎︎ Ara Devejian, instructor
---
MOODBOARD
IDEATION
I started ideating with a mindmap and sketches before settling into this idea. I was toying with concepts about self-expression, social media, and authenticity. I decided to go with something more sentimental, basing the idea off a jacket of my mom's that she gave to me.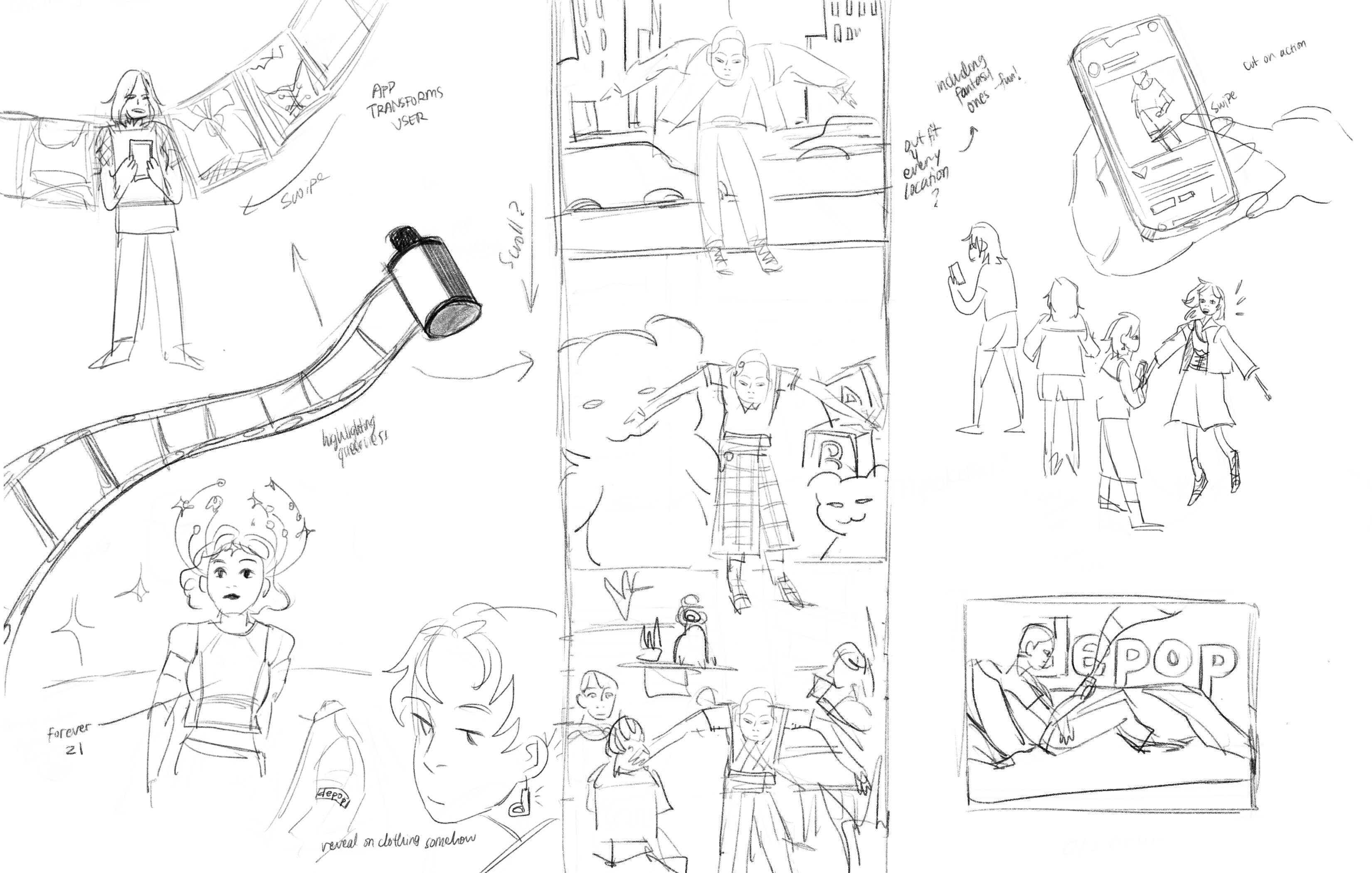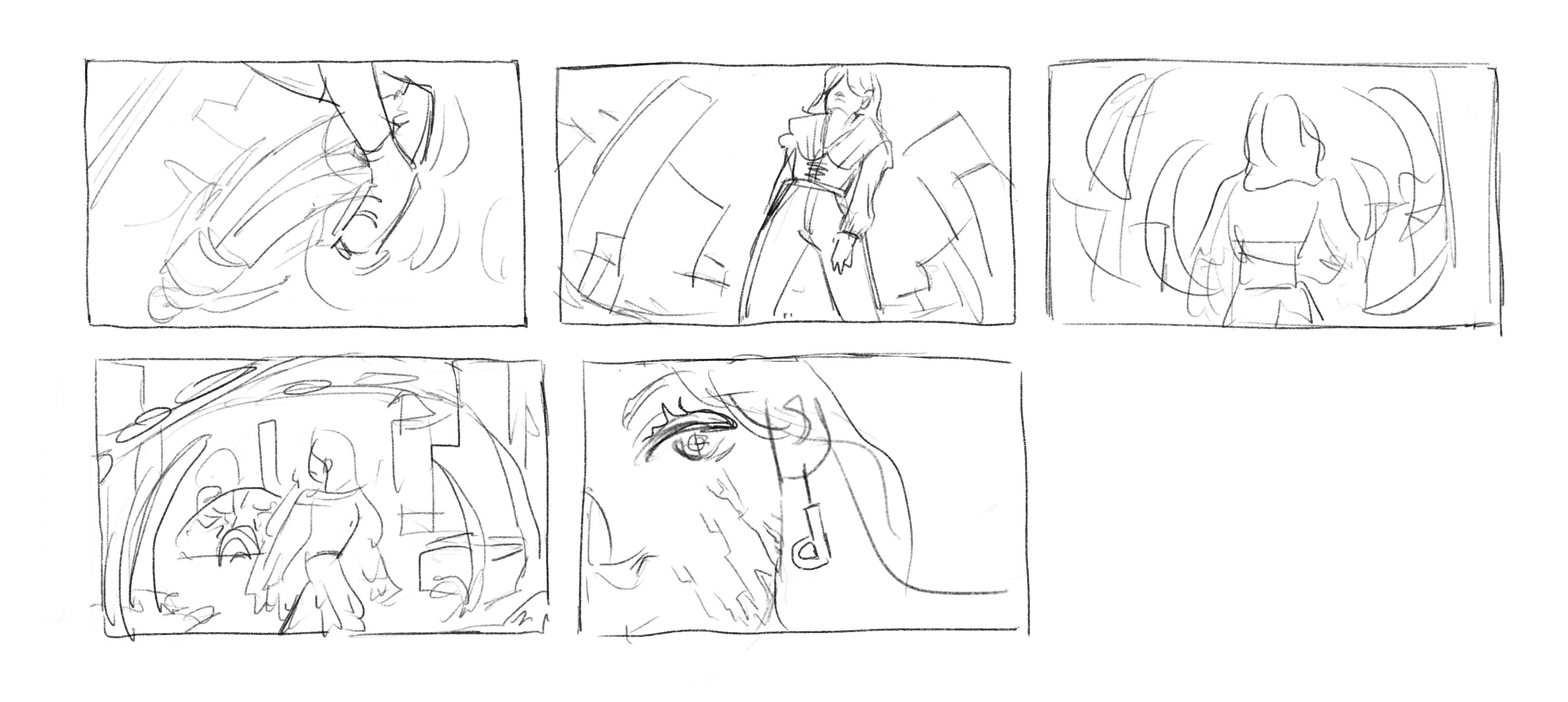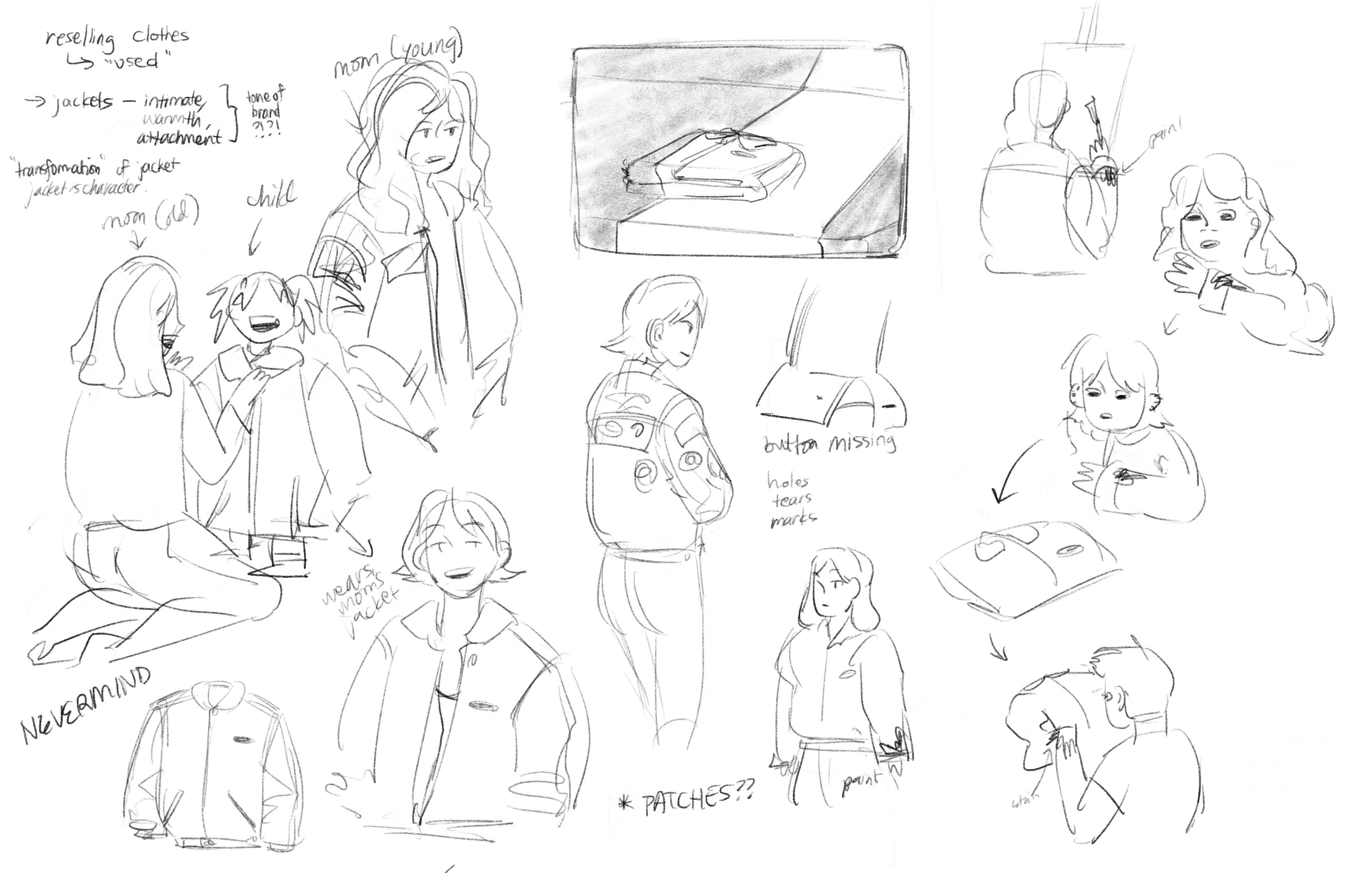 CHARACTER DESIGN

For this sequence, I wanted to design characters that feel like they would use Depop. Depop is very bold, and going with a sentimental route meant I needed extra care to make sure the brand feels represented.