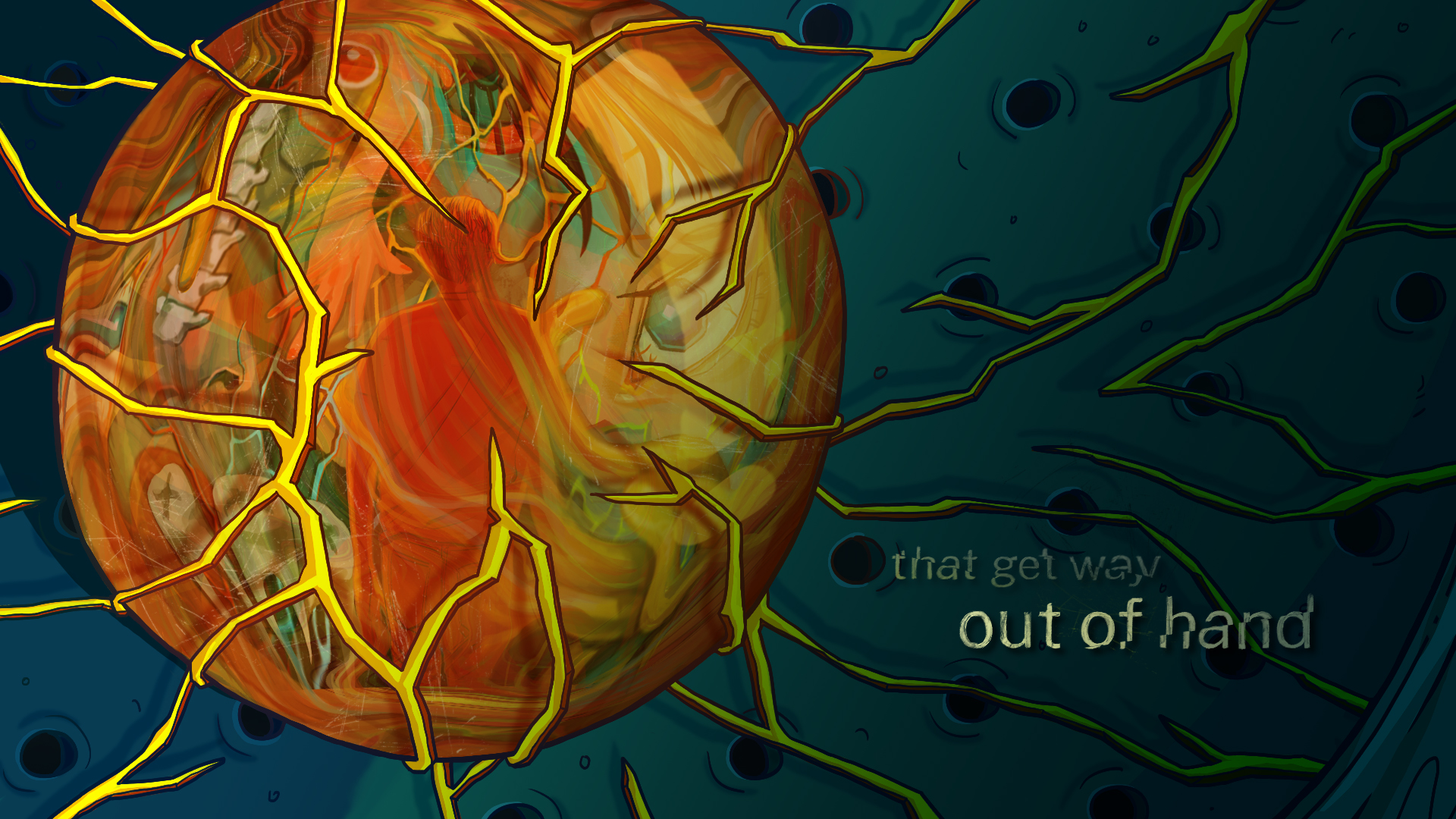 ---
Mind Games
TAGS
︎︎︎Style Frames


PROGRAM

︎︎︎Photoshop

BRIEF

Create style frames for a TV promo for This American Life based on "Mind Games", an episode that recounts attemps at playful manipulation gone wrong.


CONCEPT

My approach utilizes the metaphor of a house of mirrors to focus to drive claustrophobia and helplessness. These feelings were described in the podcast as the victims lose their ability to rationalize. The viewer is taken into a brightly saturated sequence that belie the escalating fragmentation and distortion to communicate the idea of falling apart and losing your sense of self.
ROLE

︎︎︎Individual project; Concept, Storyboard, Illustration


SPECIAL THANKS TO

︎︎︎ Elaine Alderette, instructor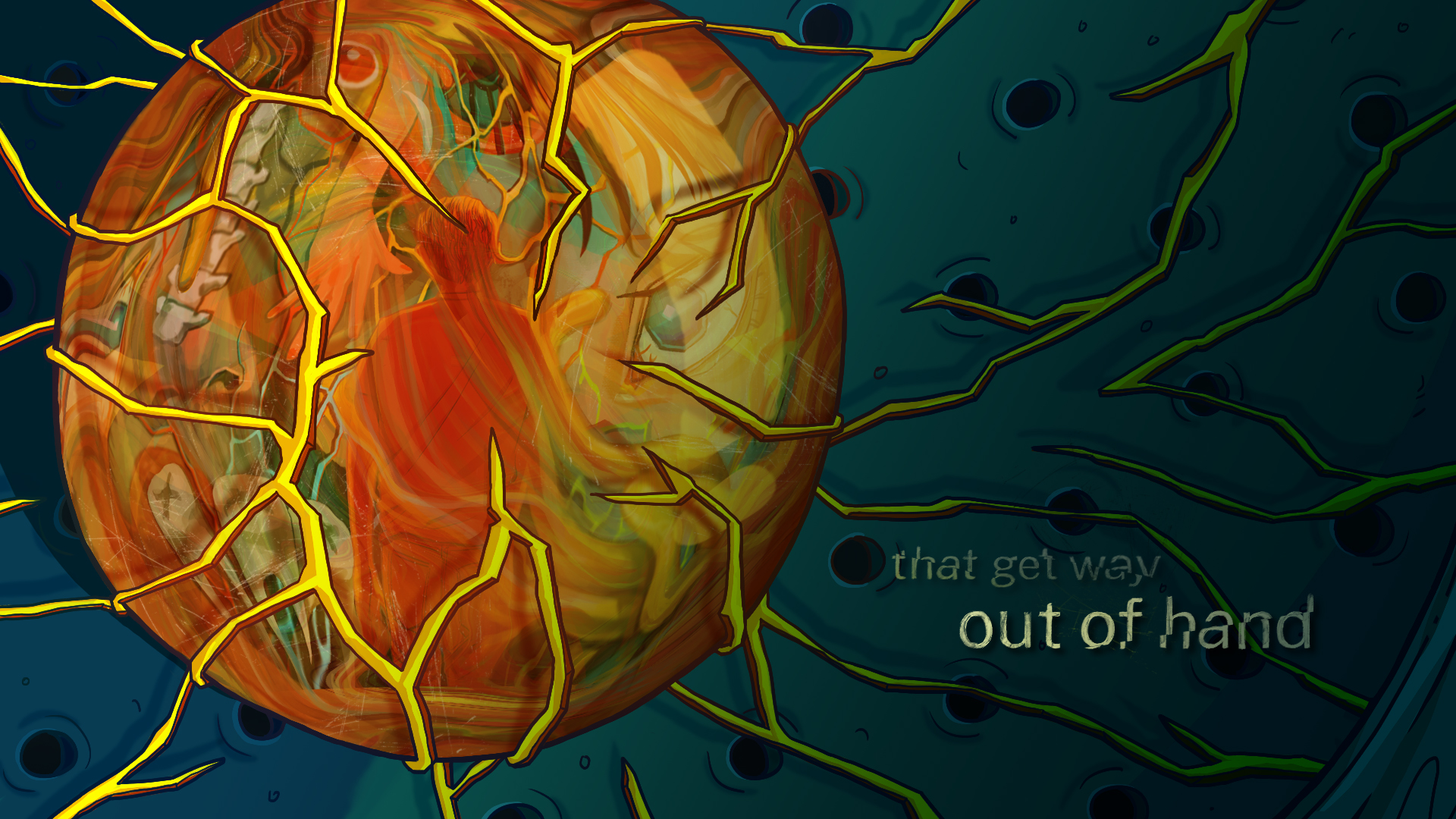 MOODBOARD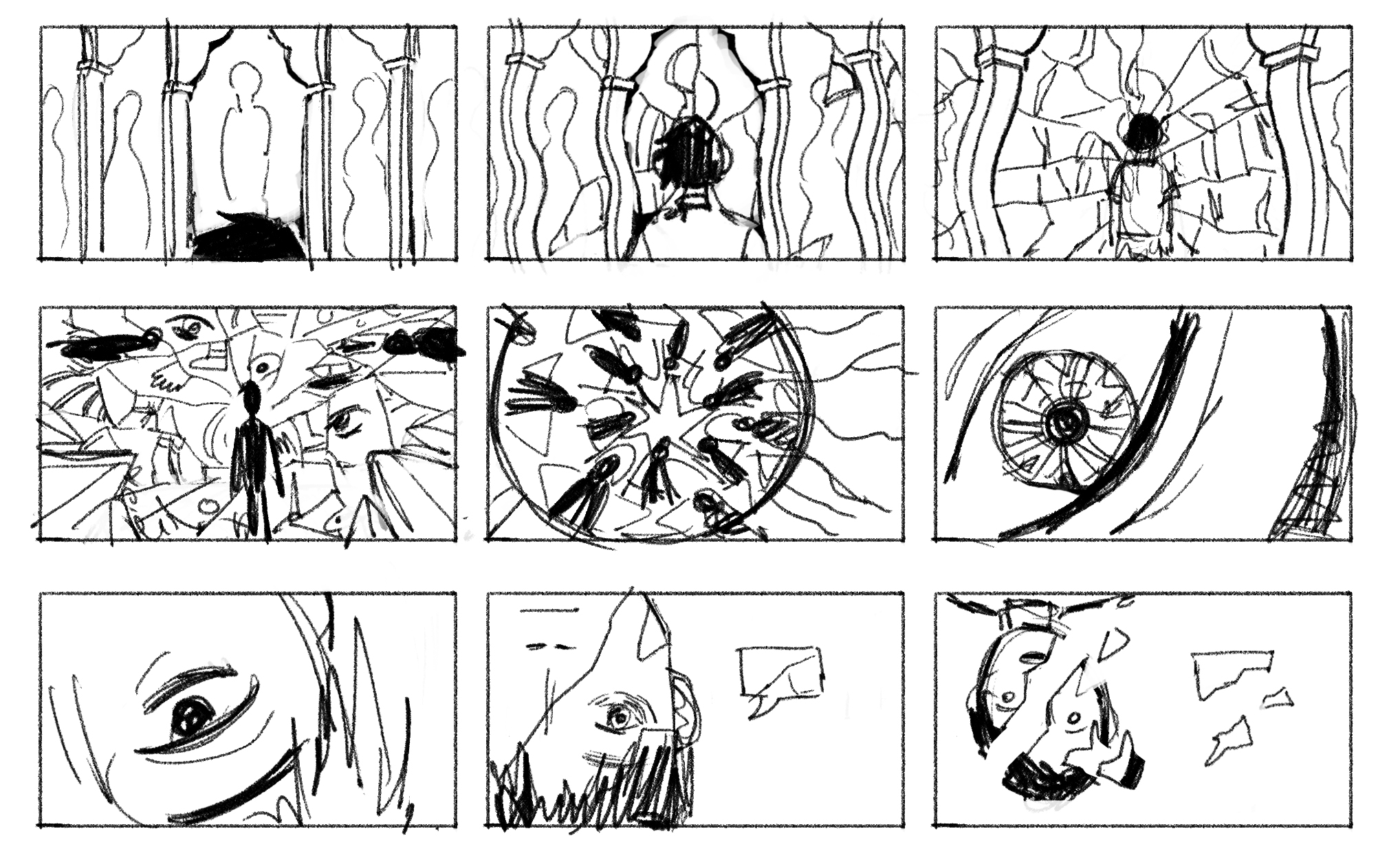 FINAL STORYBOARD
VISUAL DEVELOPMENT
I experimented with different visual stategies to communicate the distortion and fragmentation without explicitly placing the person in a house of mirrors.