Soundtrack Your Life
Style Frames, Illustration
Team members:
Christine Ha ︎︎︎

Cash Huang
Brief
Create style frames conceptualizing a one minute short film for Spotify demonstrating the power of music. The theme is "Soundtrack Your Life," exploring how we can bring Spotify into moments in our lives.

Concept
Going for an emotional approach, we wanted to explore how music can heal and bring hope, whilst touching on the isolating effect of mental illness. Playing on the trope of a depressed character in a bathtub, we placed them in a stormy ocean to represent the turmoil within, while butterflies flock on them to represent the heaviness of their problems. Hope is seen through a green light from a lighthouse that pierces the darkness and lifts the butterflies off, allowing our character to begin to stand up again.
Role
Concept, Illustration

Programs
Photoshop
---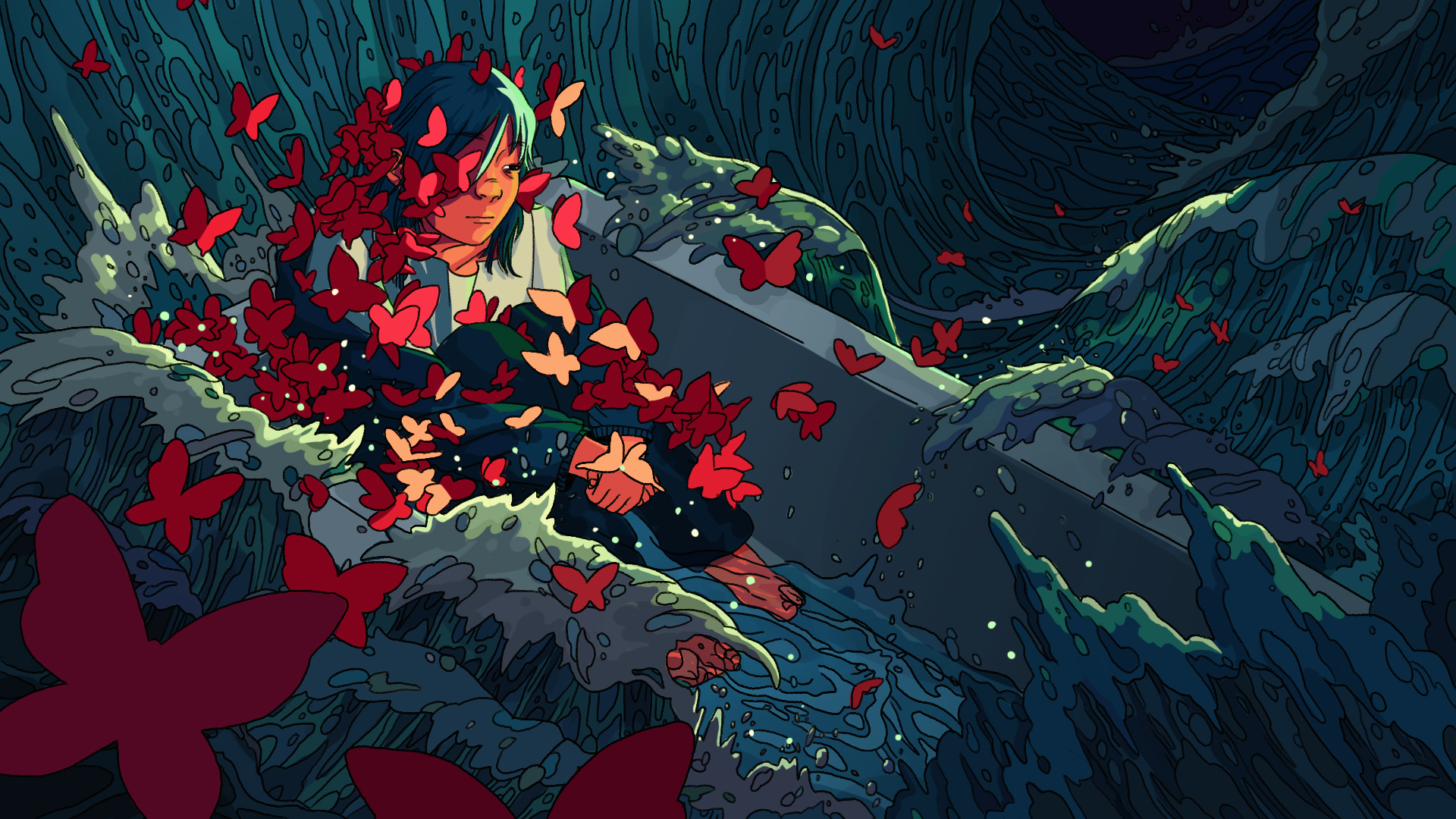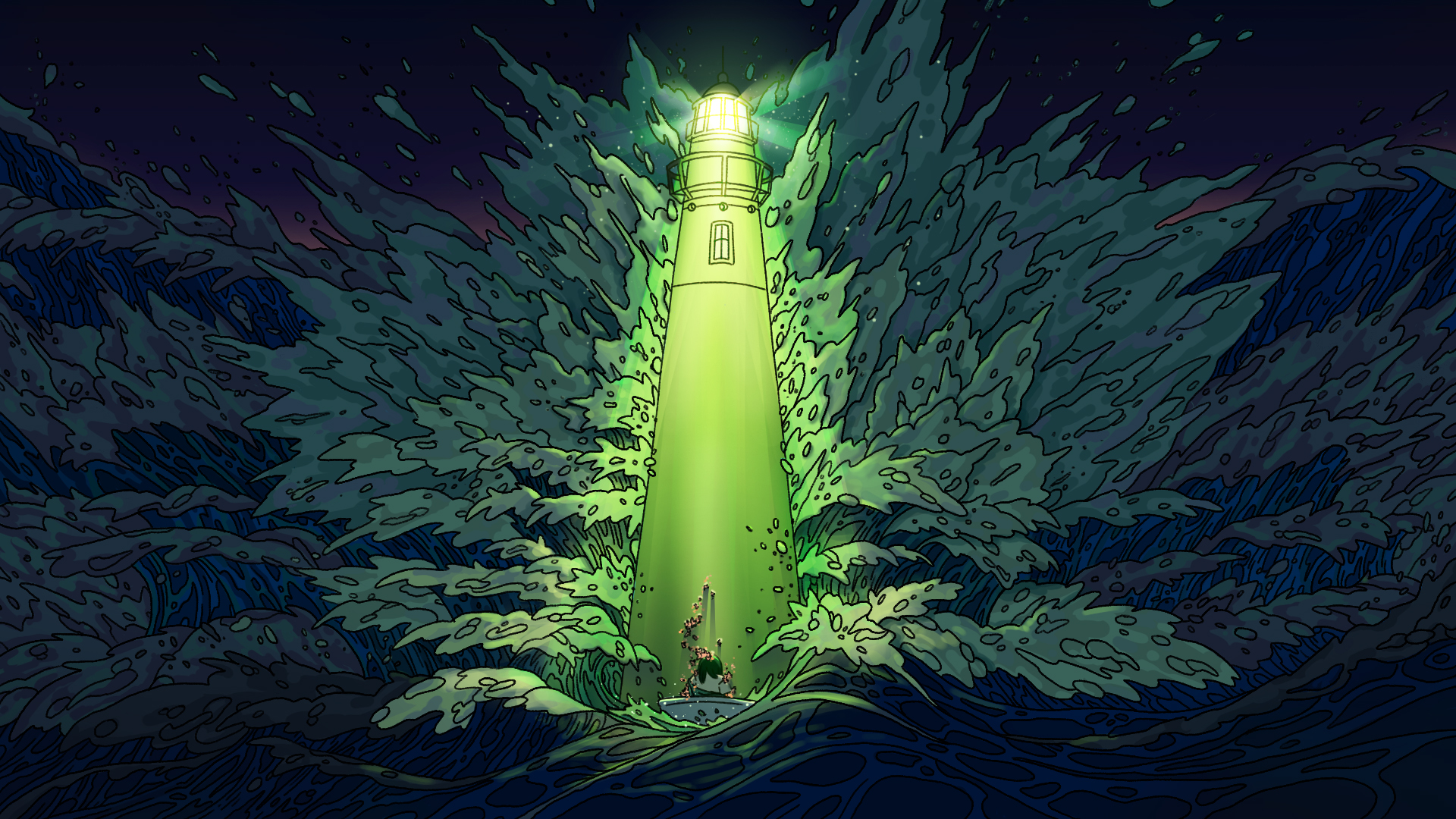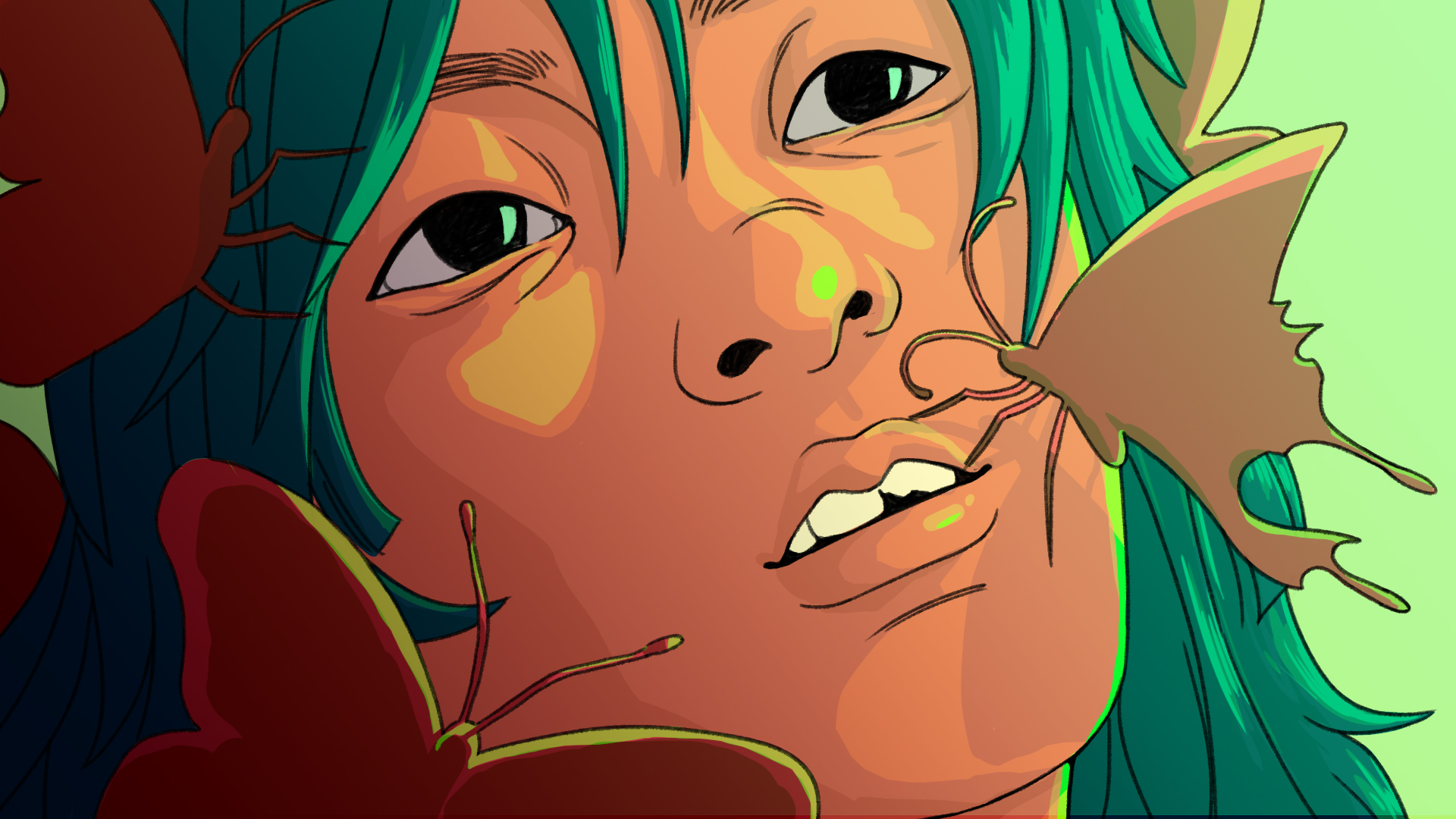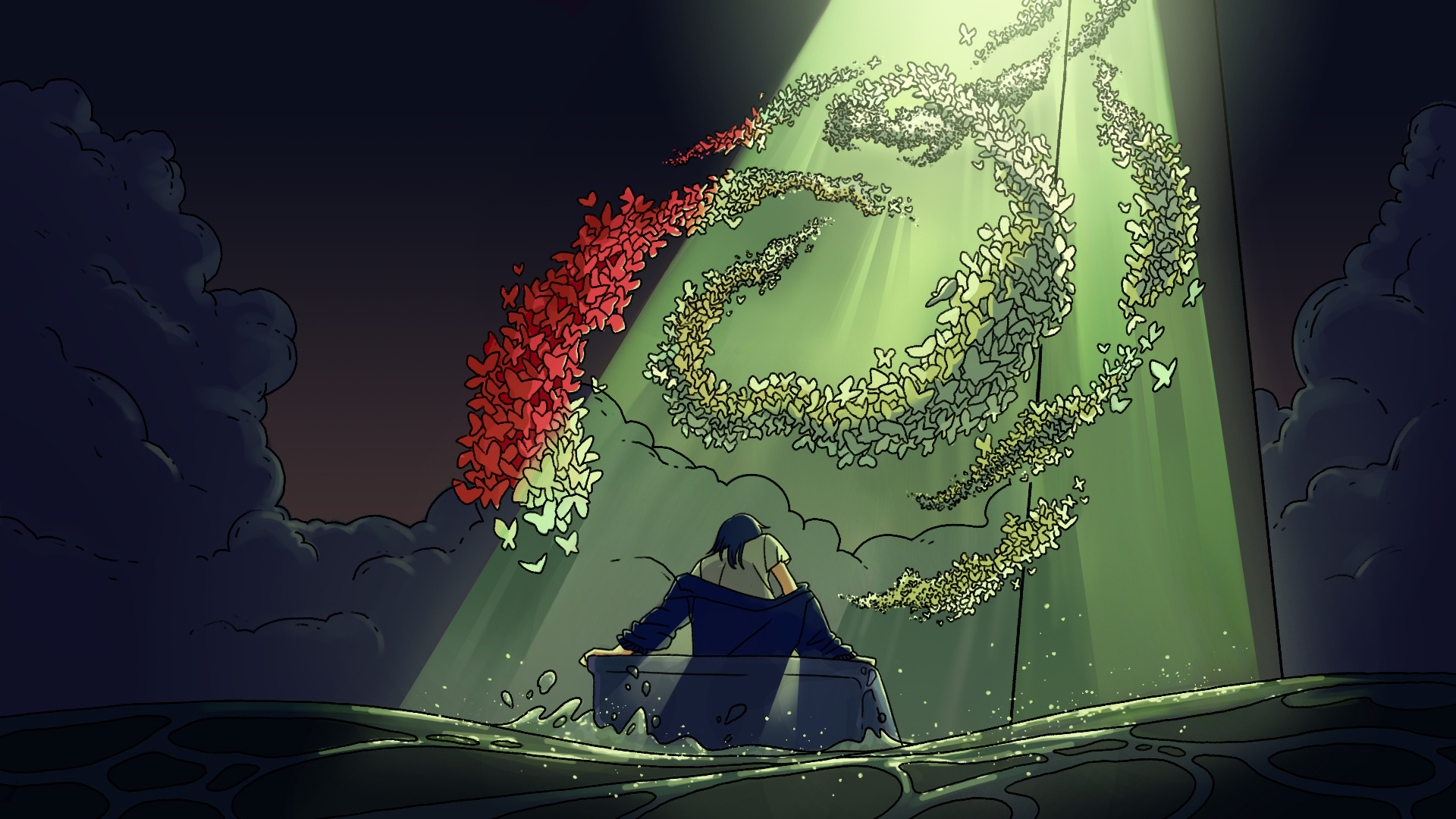 Narrative
Our character is covered in butterflies in a flooding bathtub in the middle of the ocean. We pull out to reveal that they are in the middle of an endless ocean of turmoil. Slowly, a green light takes the butterflies away. The lighthouse appears, the light gets stronger, and takes the butterflies away.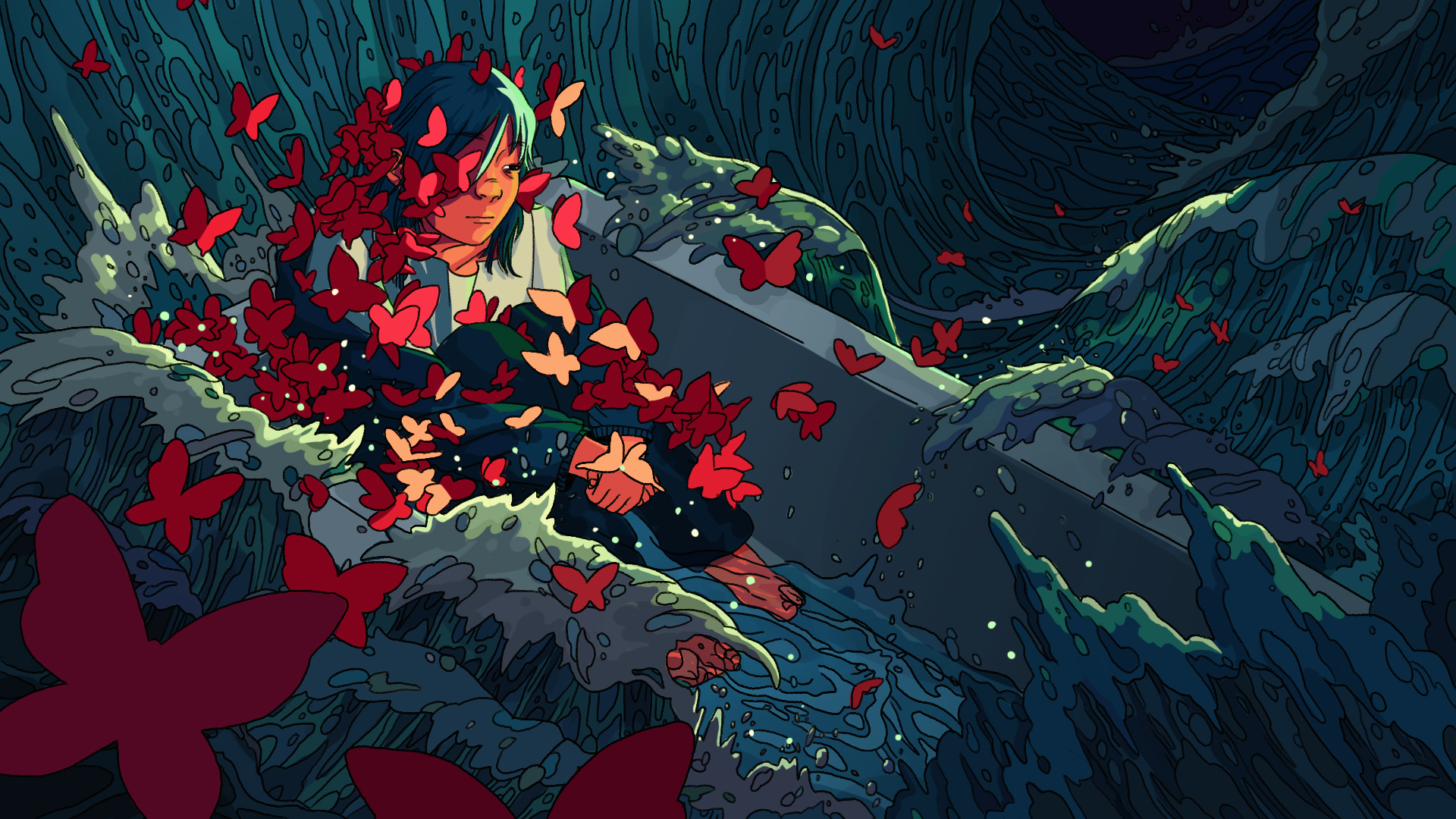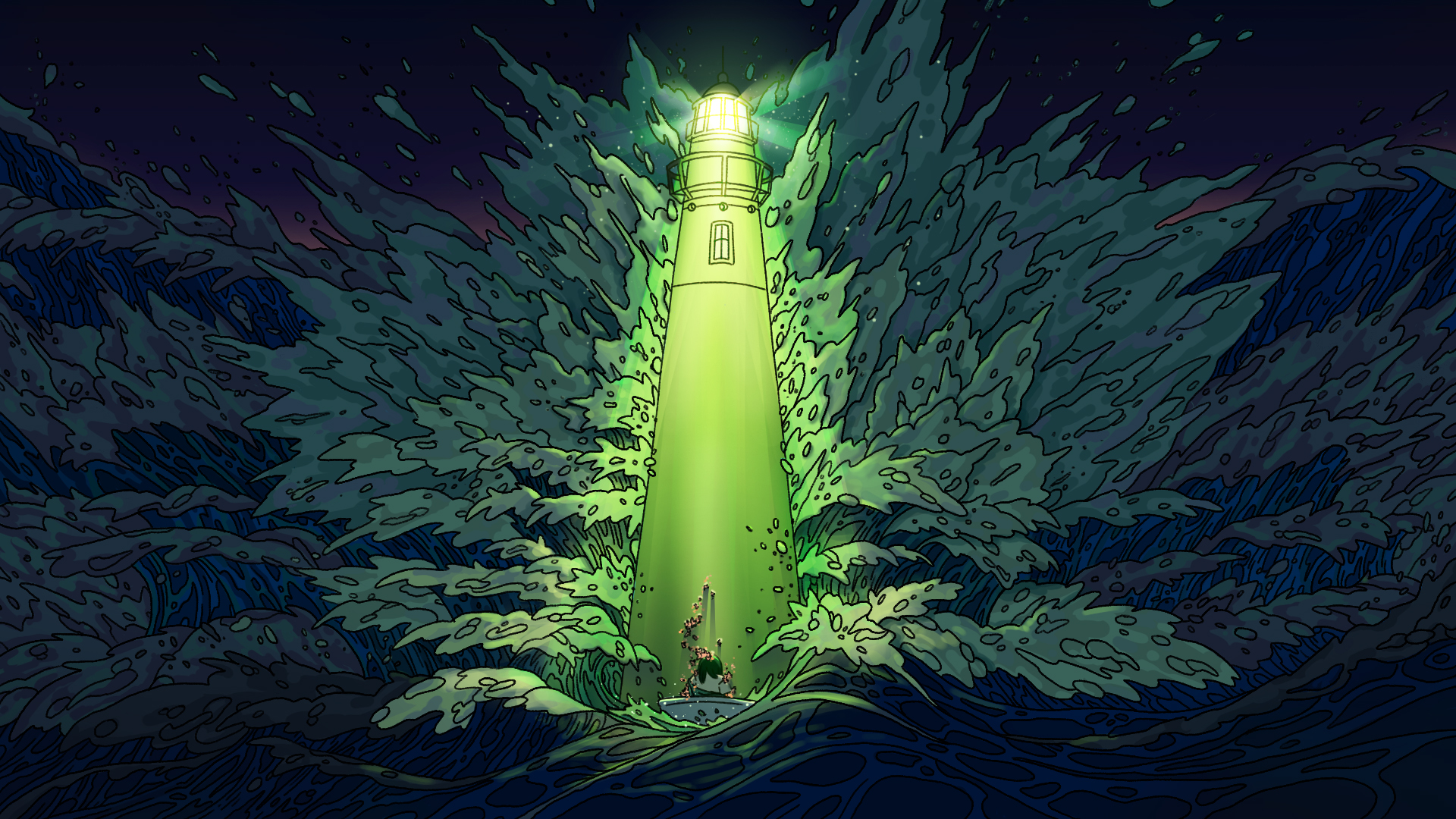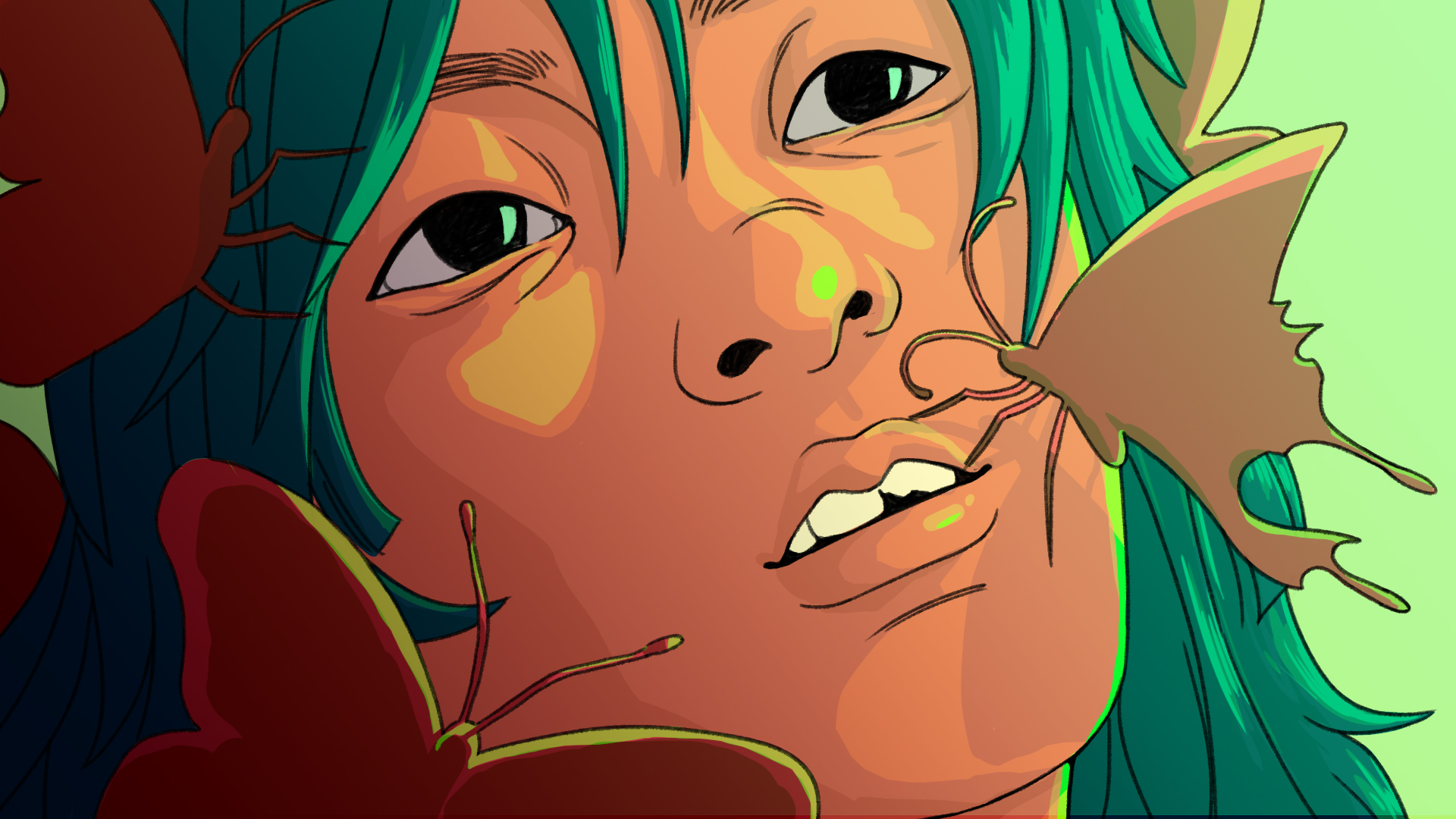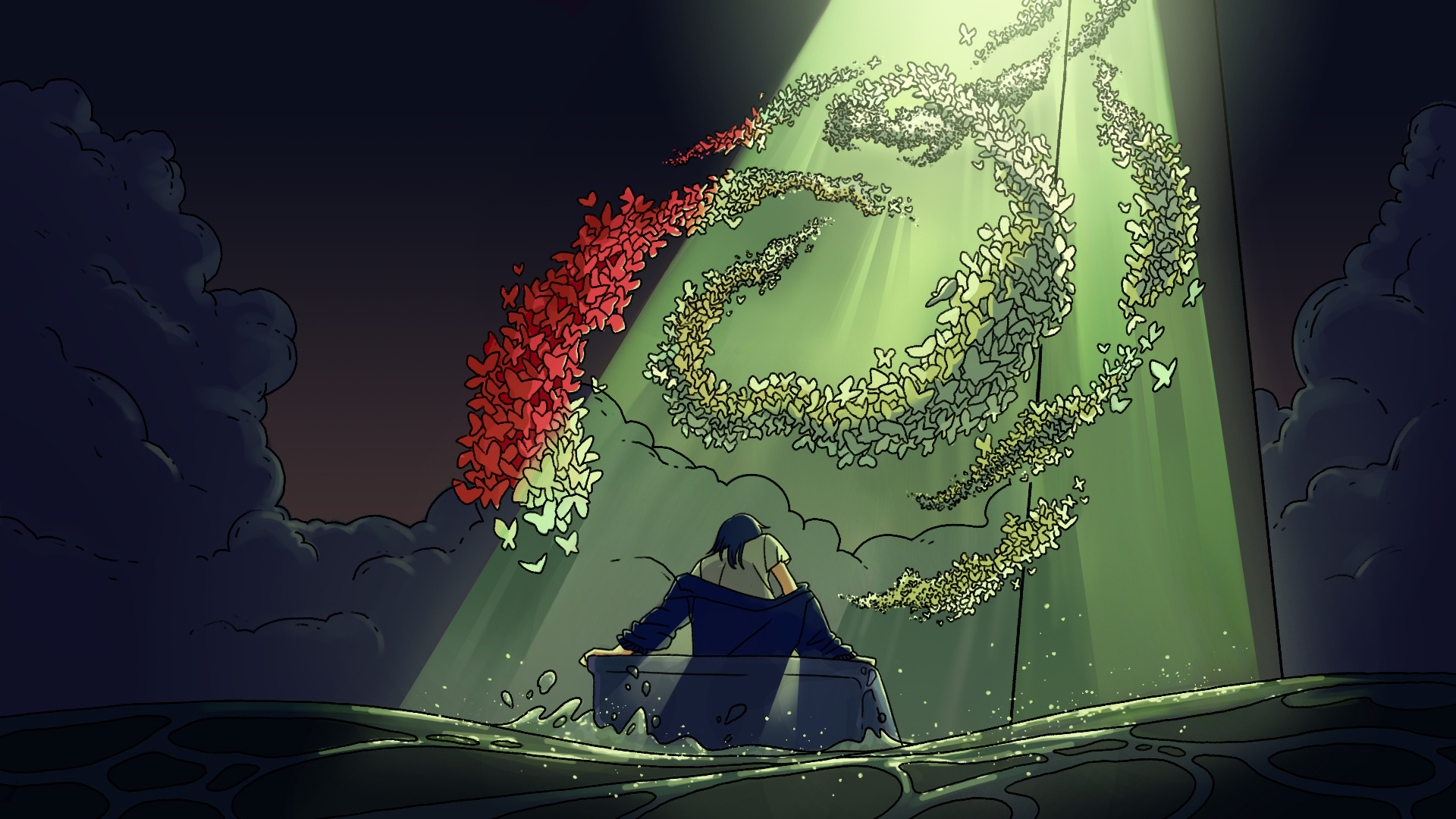 Process
We collaborated online to assemble our ideas and our boards. We started with coming up with different concepts and stories, as well as coming up with possible moodboards and styles. Then we designed the look of the piece, looking into the character and the environment. We also came up with variations on a frame to explore different camera angles before finally moving into the final drawing, lineart and color stage.